About The Innkeepers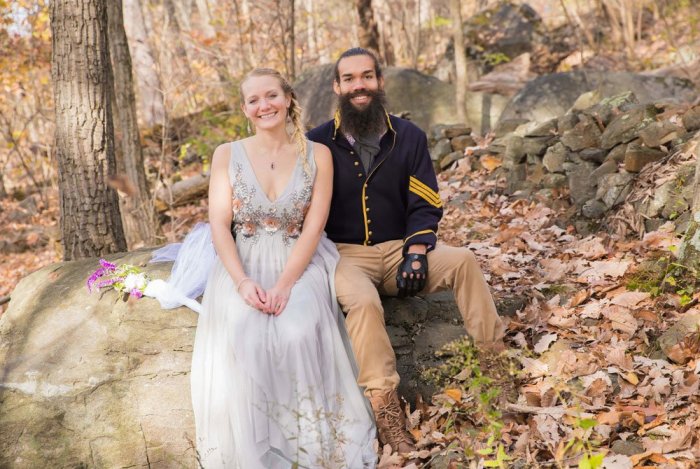 Christine and Jordan Light are downright thrilled to join the Gettysburg community as Innkeepers of The Keystone Inn Bed and Breakfast. Carrying in their hearts a deep and abiding appreciation of and adoration for the town, its people (past and present), and its vibrant history, the Lights endeavor to offer each guest an experiential bed-and-breakfast stay. Whether you're here to explore the battlefield, to immerse yourself in the untold history of Gettysburg, or simply to enjoy nourishing, home-cooked meals in a warm and cozy environment, the Lights will see to the fulfillment of your desires.

Wedded on the battlefield itself in 2019, the Lights are no stranger to the seemingly magical presence that allures over 1 million visitors from around the globe each year. They aim to enhance the element of delight in each guest's visit by providing an immersive Gettysburg experience. You'll indulge in breakfasts and evening treats featuring fresh dishes, crafted ciders, wines, coffee, and tea from local sources.

You'll have the opportunity to join the Lights for:
Evening fireside chats on Civil War and broader Gettysburg history
The occasional Civil War-era tune sing-along;
Small-group workshops detailing how to cook familiar favorites with more nourishing, locally sourced ingredients;
Group-attended town festivals and events and (always optional) debriefs afterward; and
Local guest presentations, performances, and displays that will inch you ever-closer to fleshing out a comprehensive Gettysburg feel with each visit.
Though it will always feel comfortable, no trip to The Keystone Inn will feel exactly the same as the last.

The Campbells are a brother-sister team who have a strong sense of family. Patrick, Stephen, and Christine are three of 6 children who throughout their lives have worked hard and played hard. They purchased the Keystone Inn as a place to create a space where people can retreat, play, work, and relax with friends, family, and colleagues.